Dead Sea
Product Range



---
ZOAR
Dead Sea Bath Salts
ACHIEVES COMPLETE BODY RELAXATION
FOR SMOOTH, SOFT & HEALTHY LOOKING SKIN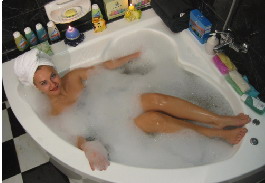 A combination of natural Dead Sea products highly enriched with natural minerals. These bath salts contain diversified natural minerals blended with the Aromatherapy of essential oils that add the luxurious atmosphere in which you can indulge yourself in.
This salt has been known as a source of treatment and nourishment for the body and soul. It provides help for many common muscular aches and pains while moisturizing and conditioning for a radiant and silky smooth skin. Relax and benefit from this unique experience by bringing this natural benefit into your own personal bath.
Directions:
Empty 200g bath salts into warm bathtub water; soak yourself for 15-20 minutes, then rinse off thoroughly with water. For best results, repeat 2-3 times a week.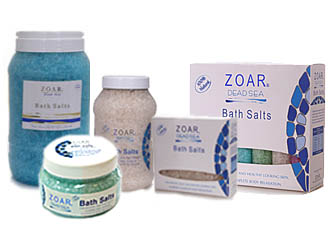 (3.75kg, 8lb), (1000g, 2.2lb), ( 500g, 17.5oz) , (250g, 8.7oz),
(1200g, 2.6 lb)
ZOAR

Dead Sea Tablet Salt
13.7oz 390g

These compact tablets contain diversified essential Dead Sea minerals and Salts, together with Vitamin E, which are important components for well hydrated, smooth and silky skin.

The amazing ingredients of these tablets refreshes and enhance the skin's natural balance, together it will facilitate the penetration of the tablet's lotion components deep into the skin's layers. Zoar's tablet salts are of great benefit and help in all uses such as muscles and joints relaxation, athlete's foot and body discomfort.
---